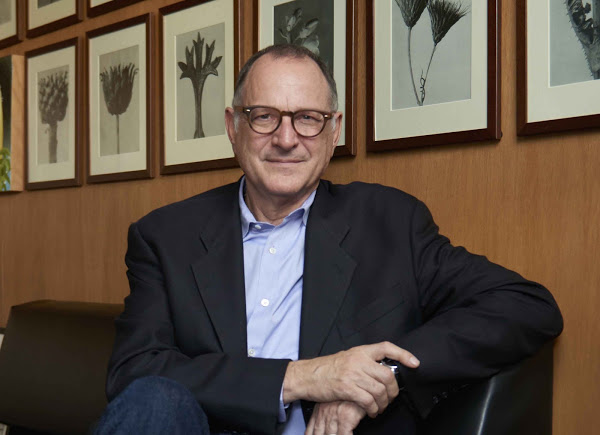 Frederick Fisher
Driven by his innate intellectual curiosity and broad social and cultural perspective, Frederick Fisher, AIA FAAR approaches architecture as a collaborative process. Fred gained stature in the art and academic worlds by designing exceptional spaces for the practice and exhibition of art, as well as for interdisciplinary study. Recognition of his legacy of design excellence is reflected in his receipt of the 2013 Gold Medal by the Los Angeles Chapter of the American Institute of Architects. He is a Fellow of the American Academy in Rome, where he combined his passions for art and architecture in the exploration of museum meaning and design. A registered architect since 1978, Fred received his Bachelor of Arts degree in Art and Art History from Oberlin College and his Master of Architecture from UCLA. He was Chairman of the Environmental Design Department at Otis College of Art & Design, and currently serves as a Trustee. He is also a Board Member for the Board of Councilors at USC School of Architecture, the Board of Visitors at the UCLA School of the Arts, the Ojai Music Festival, and Lawrence University. As Founding Partner, Fred directs a practice that prides itself on architecture that is responsive, realistic, responsible, and revelatory. "If you make something that brings people pleasure and fulfillment," he says, "then you've done your job as an architect."
David Ross
As Design Manager, David Ross offers over 30 years of experience as one of FF&P's leading design visionaries. The longstanding leader of our residential practice, David imbues all his design with a strong sense of domesticity and humanism. In addition to his work on projects of all sizes in the residential, academic, and workspace realms, David has led FF&P's ongoing efforts in exhibition design at some of Southern California's premiere cultural institutions, including LACMA, the Getty Museum, and the Skirball Cultural Center. He received his Bachelor of Architecture from SCI-Arc.
Joseph Coriaty
As Managing Partner at FF&P, Joseph Coriaty, FAIA, has dedicated his career to creating buildings that integrate environmentally conscious, and timeless design. Joe takes a personal interest in making sure that our projects are as practical and efficient as they are beautiful and engaging. His long-spanning accomplishments as a design leader were recognized in 2021 when he received the Spirit of Detroit Mercy Alumni Achievement Award. Joe received his Bachelor of Science and Architecture from the University of Detroit and his Master of Architecture from USC. He is on the Deans Board of Advisors at the University of Detroit Mercy, a Trustee of The Craft Contemporary Museum, a Fellow on The American Institute of Architects, and a member of the following organizations: USC Architecture Guild, Society of College & University Planners, and the Southern California Development Forum.
Takashige Ikawa
A native of Japan and a graduate of SCI-Arc, Takashige Ikawa is both precise and poetic. Perhaps due to his early training as a photographer, he sees architecture as a series of emotional moments to be connected through space and time. Whether designing a house, an exhibition, or a large creative workspace, Taka immerses himself in context and the spirit of a place. The results are diverse, but consistently thoughtful and thought-through.
Matthew Kelley
Matthew Kelley, AIA is as visionary as he is pragmatic. A careful observer, Matt has been able to absorb and influence FF&P's design ethos in equal measure. His versatility has propelled him into a leading role in designing some of our signature institutional and commercial projects, from their guiding ideas to their complex construction details. Matt obtained his Bachelor of Arts from Brown University, and got his Masters in Architecture from SCI-Arc.
Marisa Kurtzman
Marisa Kurtzman, RA, LEED AP brings energy and focus to spearheading FF&P's visioning, programming, and planning work. A linguist and a "people person," she loves finding out what makes institutions and organizations tick, and then translating those values and goals into design concepts that are distinctly expressive of their identities. Marisa received her Bachelor of Arts from Wesleyan University, and her Master of Architecture from Yale.
Nathan Prevendar
Methodical but easygoing, Nathan Prevendar is a nimble manager of the entire design and construction process. Nathan cares deeply about his clients and teams, and is known for accessibility and responsiveness. His empathic yet objective approach to architectural practice has enabled him to lead all types and scales of FF&P projects, from large academic buildings to houses. Nathan obtained his Bachelor of Architecture from USC and his Master of Science in Architectural Studies from MIT.